Good Afternoon.
It's Wednesday evening. This day's almost over. And I feel compelled to offer you
a little note of encouragement.
I needed encouragement this week, and I want to share that with you.
This day's almost over, but tomorrow's a brand new day. And we're all going to get up, and we're going to do it all again. Because that's life, and that's what we do.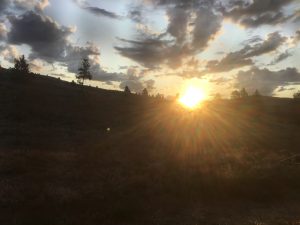 Days end, and days begin.
And the most important part is in the getting up. And I think we can all do that. So have a good night. Be encouraged. There's hope.
There are reasons to wake up in the morning.
All right, we love you guys…
Have a good night.